Letter to shareholders
CEO letter to shareholders
Dear shareholders,
2022 marked the completion of our Vision 2022 cycle, closing a chapter which focused on accelerated growth and the successful scaling out of our services business. We were proud to reach one billion in group revenue and ~CHF 500 million revenue run-rate in Software & Cloud Services, as well as strong margin progression in this business line.
It was also a year of uncertainty driven by the Ukraine conflict and economic downturn. During this time, I have been inspired by the resilience of our people, customers and partners who continued to find new ways to innovate and optimise, unlocking the value of technology. It is this sense of possibility that has shaped SoftwareOne's new corporate purpose, which embodies our core values and contribution to society. We believe that technology has the power to break down barriers, augment capabilities and open access to the global economy. We exist for all who turn access into opportunity.
High-growth industry fundamentals
Today, technology is an integral part of almost every organisation's strategy and we remain excited about the overall market opportunity ahead of us. Our software & cloud market is valued at over CHF 600 billion and, according to industry experts, is growing at 14% CAGR up to 2025. Meanwhile, our addressable services markets are growing by over 20% CAGR.
Against a backdrop of geopolitical and macro-economic challenges, organisations continue to push forward with cloud-first digital transformation in order to drive agility and efficiencies. With our comprehensive portfolio of solutions, including market-leading capabilities in FinOps and Application Services, we are in a strong position to continue helping them migrate to the cloud, deliver business outcomes and optimise the value of their technology spend.
Financial performance in 2022
We delivered group revenue growth of 14.1% YoY ccy in 2022, driven by growth across both business lines. At the adjusted EBITDA level, we reported a margin of 25.6% of gross profit, reflecting tight cost control. Operating cash flow was also solid and our balance sheet remains robust.
Towards the end of the year, we saw clients taking a more cautious approach to spending their budgets. This was particularly evident in EMEA, especially in our Microsoft business. While supporting our clients with optimising their spend, we are also taking measures to accelerate our growth momentum and optimise our cost structure.
Driving operational excellence
With the implementation of an operational excellence programme in 2023-24, we will enhance our commercial processes, optimise our delivery model and right-size support functions. These initiatives will allow us to drive mid-teens revenue growth in the mid-term, while generating annual cost savings of CHF 50 million. As we improve organisational effectiveness and efficiency, this will allow for re-investment into strategic growth areas and innovation.
As we improve organisational effectiveness and efficiency, this will allow for re-investment into strategic areas and innovation
Investing in our people and innovation
At SoftwareOne, we believe that technology does not create impact on its own – it is our people who deliver solutions that work and who drive client satisfaction. For this reason, we continued to invest in talent and training in 2022. We reached over 9,000 FTEs, including more than 300 students who transitioned from our SoftwareOne Academy programme. We developed our employees by supporting them with achieving certifications – more than 1,000 in Microsoft and AWS alone this year. To drive innovation and capture the digital reselling opportunity, we also continued to invest in our digital platform Goatpath.
These investments are vital to ensuring that we do not stand still – we must continue to re-imagine how the world buys, builds, and manages everything in the cloud in order to succeed.
Investments are vital to ensuring that we do not stand still – we must continue to re-imagine how the world buys, builds, and manages everything in the cloud in order to succeed
New brand and market positioning
Given our transformation over recent years, we kicked off 2023 by unveiling a new brand and market positioning, which is a powerful reflection of our evolution from a reseller into an all-in-one provider. Drawing on our strong foundation and licensing expertise, we have built a holistic offering and an exceptional team of experts to serve our clients along their entire cloud journeys.
2023 outlook
Looking ahead, we will execute on our well-defined strategy in order to capitalise on a healthy environment in 2023. Organisations are expected to continue prioritising digital transformation, although the uncertain macroeconomic backdrop remains a consideration.
Based on the new reporting methodology, with growth and margin based on revenue rather than gross profit, the outlook for 2023 is for:
Double-digit revenue growth for the group in constant currency;

Adjusted EBITDA margin of 24-25% of revenue;

Dividend pay-out ratio of 30-50% of adjusted profit for the year.
The mid-term guidance has been adjusted to reflect the full impact of the new operational excellence programme and continued commitment to our growth strategy and enhanced returns to shareholders.
Finally, on behalf of the Executive Board, I would like to thank all our stakeholders ‒ employees, clients, partners and you, our shareholders, for your trust, continued support and investment in SoftwareOne.
Yours sincerely,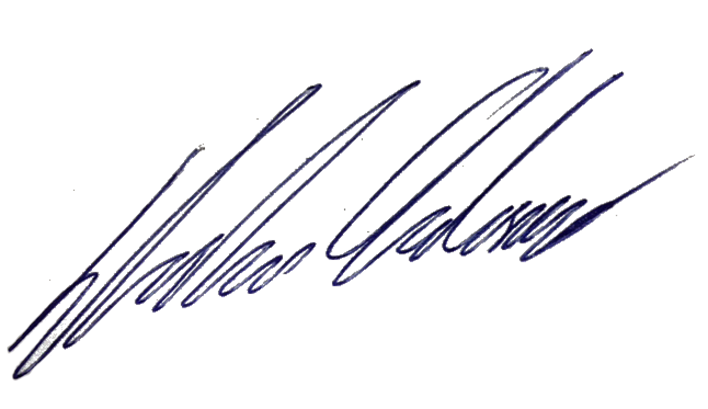 Dieter Schlosser
Chief Executive Officer