Letter to Shareholders
Dear Shareholders,
As the horrifying conflict in Ukraine unfolds and the COVID-19 pandemic continues to play a critical role in many people's lives, the world has found itself in a highly challenging and uncertain environment. At SoftwareONE, ensuring the health and safety of our employees, customers, partners and other stakeholders continues to be our first priority.
Despite the complex circumstances, our mission continued to guide us in 2021 – to drive digital transformation for our customers. With the customer at the center, we strived to meet even more of their changing needs by continuing to invest in our portfolio of next-generation solutions and services.
Consequently, our Solutions & Services business line achieved gross profit in excess of CHF300 million in 2021. We are also proud to be managing 6.9 million users in the cloud, up from 1.7 million at the time of our IPO in late 2019. Leveraging our Software & Cloud platform, we are now uniquely positioned to go to the next level with our existing 65,000 customers and gain wallet share by serving their end-to-end digital transformation journeys, powered by our proprietary platform PyraCloud.
Highly attractive industry fundamentals
As a growth-oriented technology company, we are excited about the overall market opportunity ahead of us. We operate in the CHF634 billion software & public cloud market, which, according to industry experts, is growing at 14% CAGR up to 2025, while our addressable services market is growing at over 30%.
Against this backdrop, organizations continue to face substantial painpoints in terms of complexity and rapidly rising costs as they deploy technology to defend and transform their business models. In order to be their first choice trusted advisor, it is vital that we stay tuned to their changing needs and preferences and respond with new, innovative services offerings. We believe that initiatives such as Marketplace, Digital Supply Chain and our five strategic growth areas − SAP on Cloud, Application Services, Hyperscaler Factory, FinOps and Industry verticals – capitalize on important customer needs and trends, while leveraging our organizational strengths.
Continued investments in accelerated growth
With regards to our financial performance in 2021, we are pleased to report group gross profit growth of 17.6% YoY in constant currency. This was driven by a recovery of our Software & Cloud business line, with improved momentum across the hyperscalers and ISVs, compared to 2020 which was impacted by COVID-19. Meanwhile, Solutions & Services reported gross profit growth of 53.5% YoY in constant currency, including the impact of the InterGrupo acquisition, as our portfolio continued to resonate well with customers. At the Adjusted EBITDA level, we reported a margin of 25.7%, reflecting continued investments in accelerated growth and strategic M&A. While strategic M&A remains a priority to position SoftwareONE for long-term sustainable growth, acquisitions completed during the year had a dilutive margin impact on our overall financial performance. However, we have a strong track record in scaling up acquired businesses rapidly as we drive cross-selling, optimize the delivery model and deliver synergies on the back-end.
Furthermore, it is also clear that accelerated growth has brought challenges in the form of organizational complexity and a greater need for operational excellence. In response, we launched 'Transformance' in order to ensure that capabilities match evolving business requirements and to maintain a lean and agile organization.
Meanwhile, cash flow generation remained robust in 2021, thereby supporting a continued strong balance sheet. At the upcoming AGM on 5 May, the Board of Directors will propose to shareholders a dividend of CHF0.33 per share for the financial year 2021, in line with our dividend policy of 30-50%.
Expanding hyperscaler partnerships
One of SoftwareONE's key differentiating factors is our unrivalled marketplace, underpinned by deep vendor relationships, particularly with the leading hyperscalers. In March 2021, SoftwareONE announced a strategic agreement with Microsoft to accelerate growth for Application Services and SAP on Azure globally. This was followed by yet another ground-breaking collaboration agreement with AWS announced in early 2022 to accelerate the adoption of their solutions and services. Along with key recent acquisitions such as Predica and HeleCloud, we are now well-equipped to offer independent advice to customers on their multi-cloud strategies.
Investing in our people
At SoftwareONE we are passionate about our people. As we continue to grow, a key focus area is investing in talent and bringing in the right competencies at all levels. Our SoftwareONE Academy is an important cornerstone of our people strategy, aiming to bridge the gap between education and the workplace by providing talented people from all walks of life with educational programs, internships and employment across the globe. During 2021, we trained around 150 people in Application Services, Managed Services and SAP in the Cloud across Brazil, the Philippines, Germany, India, Spain and the US. In 2022, we already have more than 400 people enrolled in many more countries.
At the Board of Directors level, Isabelle Romy and Adam Warby joined as new independent members in 2021, already making significant contributions as members of the Audit Committee (AC) and Nomination and Compensation Committee (NCC), respectively. At the Executive Board level, Bernd Schlotter joined as President of Services, bringing long-standing experience in the technology industry with a focus on service delivery. Later in the year, we announced the retirement of Hans Grüter, our CFO since 2014. We are deeply grateful for the valuable contribution that Hans made to SoftwareONE over the years, bringing the company to where it is today. Simultaneously, we also welcomed Rodolfo Savitzky, a seasoned CFO with over 35 years of experience in international listed companies, who joined us on 1 January 2022.
Overall, our organization grew to around 8,700 employees in 2021 and we are grateful for their dedication to providing world-class customer experience. We are also pleased to see that employee engagement − the level of connection that they feel towards their work, teams and organization − remains high at 88% in our most recent employee survey, which is an important signal for our future success.
Our core values and sustainability
In line with our seven core values, corporate responsibility and sustainability also remain close to our hearts. We are conscious of the opportunity we have to drive more sustainable outcomes via technology for our customers, as well as the potential to further embed sustainability in our operations and value chain. In 2021, we embarked on a formal sustainability journey or Environment, Social and Governance (ESG) Program, in order to define an overall strategy and priorities, with the full support and direction of the Board of Directors. We look forward to reporting back to you on our progress.
Outlook for 2022 and the mid-term
Looking ahead to 2022, SoftwareONE expects a continued strong market environment and demand growth as organizations pursue cloud-first digital transformation. Consequently, SoftwareONE's guidance for 2022 is as follows, assuming no material deterioration in the economic environment, particularly in the context of the conflict in Ukraine:
'Mid-teens' gross profit growth for the group in constant currency (ccy);

Adjusted EBITDA margin above 25%;

Dividend pay-out ratio of 30-50% of adjusted profit for the year.
SoftwareONE's mid-term guidance corresponds to 'mid-teens' gross profit growth on average per annum in ccy, with an Adjusted EBITDA margin of above 25% in any given year and a dividend pay-out ratio of 30-50% of adjusted profit for the year.
On behalf of the Board of Directors and Executive Board, we would like to thank our employees for going 'above and beyond' our expectations, our customers and partners for their loyalty and you, our shareholders, for your trust and continued support.
Yours sincerely,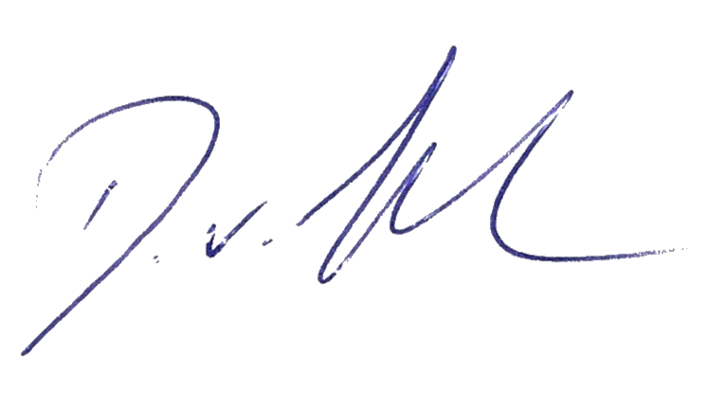 Daniel von Stockar
Chairman of the Board of Directors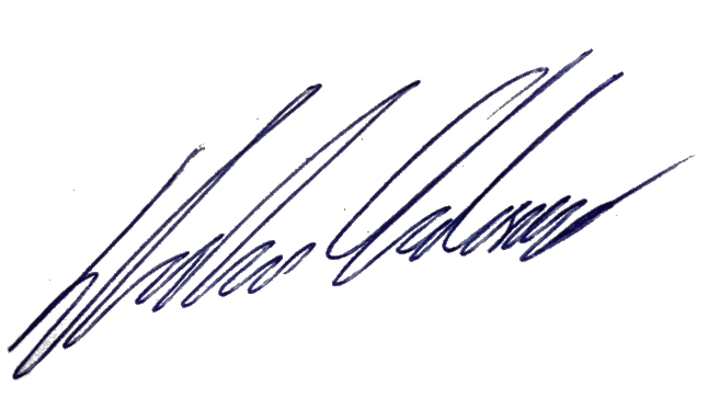 Dieter Schlosser
Chief Executive Officer