Strategy
SoftwareONE's strong track record of profitable, predominantly organic growth is attributable to the successful execution of a business strategy focused on growing and digitizing its Software & Cloud business; cross-selling and up-selling Solutions & Services; expanding its portfolio to serve customers' digital journey; and scaling its global-local operating model. The group has supplemented its organic growth strategy with a strategic M&A platform.
SoftwareONE intends to continue to drive profitable growth through the further execution of its strategy, while capitalizing on expected robust market growth and the capabilities of PyraCloud, its proprietary digital platform, which customers use for data-driven, actionable intelligence, industry benchmarks and orchestration and automation to optimize their software and cloud estate investments, driving technology, digital and commercial transformation.
The following diagram illustrates the group's business strategy:
Grow and digitize Software & Cloud
SoftwareONE intends to continue to grow sales in its Software & Cloud business line by leveraging its large existing and diversified customer base of approximately 65,000 customers worldwide, spread across a mix of mid-market and enterprise. The cloud services market itself continues to be a steady source of income, projected to grow at a CAGR of 16% between 2020 and 20271. SoftwareONE's customer base continues to provide significant additional gross profit potential through contract renewals, volume and feature upgrades, and growing SaaS and cloud adoption.
Additionally, SoftwareONE aims to digitize its Software & Cloud business and to offer a digital supply chain solution to the market. The company believes that digitize how businesses currently approach their Software & Cloud needs is an area that provides major opportunities. SoftwareONE's digitization strategy for Software & Cloud is powered by its proprietary platform, PyraCloud, and provides customers with transparency and predictability, a reduction in software- and cloud spend, streamlining of purchasing processes, avoidance of compliance risks, and optimization of contracts and usage rights.
1) Allied Market Research: 'Cloud Services Market - Global Opportunity Analysis and Industry Forecast, 2020-2027' April, 2020
Cross-sell and up-sell Solutions & Services
SoftwareONE continues to cross-sell and up-sell Solutions & Services. In particular, it intends to leverage its large Software & Cloud-only customer base to increase the number of customers who purchase both Software & Cloud and Solutions & Services from the group. Based on a historical analysis, SoftwareONE estimates that customers who purchase from both its Software & Cloud and its Solutions & Services business lines generate approximately seven times the amount of gross profit that Software & Cloud-only customers do, and that they accounted for approximately 63% of gross profit in 2020. SoftwareONE believes that there is significant growth potential from the majority of its customers that so far have only purchased Software & Cloud from the group. These efforts will be supported by a number of initiatives that SoftwareONE recently launched.
In March 2021, Microsoft and SoftwareONE have extended their long-standing, successful relationship and entered into a strategic agreement for application services and SAP on Azure to help customers master the challenges in their digital transformation. On the Software & Cloud side, SoftwareONE will offer customers with more flexible pay-as-you-go purchasing models and reactive and proactive cloud support services, while on the Solutions & Services side, SoftwareONE will enable customers to take full benefit and business value from the cloud through its application service offerings. Through what is one of the largest investments ever made by Microsoft in a partner, SoftwareONE will build out its related sales and delivery capabilities and plans to hire around 5,000 employees by the end of 2023. 
Expand portfolio to serve customers' digital journey
SoftwareONE plans to expand its cloud-only IP-enabled Solutions & Services to further enhance its ability to comprehensively serve customers' digital journey.
To this end, SoftwareONE intends to:
Expand and deepen its relationships with key software and hyperscale partners, including Microsoft, AWS, Google, VMware, Red Hat and SAP.

Continue to develop value-add solutions for its key publishers' core products across its software lifecycle management (SLM), cloud services, future workplace and security practices.

Build cyber-security components into every offering to address its customers' security needs.

Digitize customer experience by further developing PyraCloud's intuitive marketplace, cloud platform management and actionable data intelligence platform.

Expand its packaged services and standardized solutions, including significantly expanding its digital supply chain, advisory, professional services and managed services, and continuing to package services into X-Simple branded solutions for the mid-market.
SoftwareONE's five strategic incubation initiatives
The availability and power of software and cloud-enabled technology is exploding and the adoption of these technologies is becoming increasingly complex. The need for specialists like SoftwareONE is mission-critical to help companies through and beyond this transformational journey. SoftwareONE intends to lead companies through these trends as a trusted partner by means of five strategic incubation initiatives.
SAP in the cloud
Companies that are running their businesses on SAP-based ERP solutions are facing pressure from several sides to move these critical workloads to the cloud in order to ensure successful business continuity and differentiation. These critical workloads often represent some of the largest instances of business environments to be moved to and managed in the cloud, inherently encompassing a massive cloud and significant new software licensing spend. SoftwareONE intends to further deepen its unique offerings in SAP cloud migration and next generation S/4HANA solutions, focusing on technology advisory, strategy and enablement of managed platform services specialized in SAP technology applications on hyperscale partners. In addition, SoftwareONE helps customers to create visibility and extract data intelligence through its monitoring solution service PowerConnect.
Application services
The increasing focus on the constant need to innovate, pushes customers to find solutions to modernize existing and create new applications. SoftwareONE intends to expand its scaled capabilities globally and has a twofold approach to support for application services:
Cloud-native application development

: SoftwareONE helps companies to build out customized cloud native technologies and applications from scratch and ensures these are being managed and run efficiently from the cloud.

Application modernization

: SoftwareONE helps companies to migrate their existing applications to the cloud, optimizing them to efficiently leverage cloud technology on an ongoing basis.
With the recent acquisition of InterGrupo, SoftwrareONE added approximately 1,450 FTEs, mainly developers and technology specialists, dedicated primarily to supporting organizations with technology services ranging from software development to client infrastructure management.
Hyperscaler factory
The pressure to migrate businesses to the cloud and the increased demand in SaaS are resulting in a hyperscaler market growth forecast at a CAGR of 51% between 2018–2024 according to industry experts. SoftwareONE intends to expand its end-to-end capabilities on Microsoft Azure, AWS and Google Cloud with its hyperscaler factory, which offers deep expertise in multi-cloud solutions, managed cloud compute optimization around costs and technology, and real-time management, monitoring and automation with PyraCloud.
Managed FinOps
Moving to the cloud and leveraging its technologies results in an increasing rise in cloud and software spend. Finance teams accustomed to traditional IT projects often struggle with the opaque and variable costs associated with cloud platforms, while application teams are often incentivized to release new features faster and deliver customer success. With FinOps, SoftwareONE enables its customers to resolve this contradiction and not only create a partnership between finance and technology, but also increase the business value of the cloud while saving costs without sacrificing innovation.
At SoftwareONE, a team of industry experts in combination with its proprietary and FinOps–certified platform PyraCloud, provides customers with the transparency, predictability and governance needed for effective cloud financial management. Gartner named SoftwareONE a leader in their '2020 Magic Quadrant for Software Asset Management (SAM) Managed Services' and SoftwareONE was certified as the only FinOps Service Provider and Platform.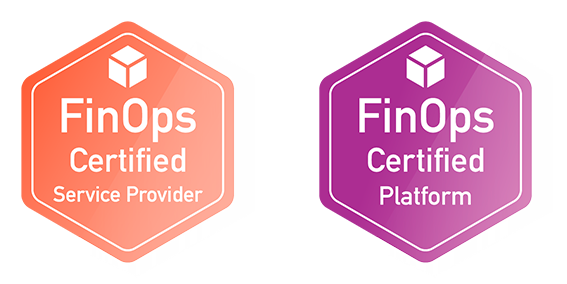 According to Gartner, SoftwareONE has the highest total SAM–managed services revenue and client volume, making it a global market leader in SAM and SLM. SoftwareONE has over 700 dedicated professionals, completing approximately 4,000 engagements per year across sectors and customer sizes on a global basis, who provide these services. The recent acquisition of B-Lay, a leading Dutch provider of advisory and managed services for SAP and Oracle solutions, has further strengthened SoftwareONE's position in this area. Leveraging 30 years of expertise, SoftwareONE today remains focused on addressing its customers' most pressing challenges in business, including driving digital transformation, lowering costs and protecting their software estate. Furthermore, as an end-to-end provider, SoftwareONE also helps customers define their technology roadmap, both migrating them to and managing them in the cloud.
Industry verticals
After successfully partnering with industry leaders in the construction, education and not-for-profit sectors, SoftwareONE intends to grow its strategic investments into further industries. As a leading global provider of end-to-end software and cloud technology solutions, partnering with industry leaders offers significant strategic growth opportunities for SoftwareONE and sectors alike. Industry efficiency, driving digitization, generating insights and actionable data intelligence all fuel technological innovation for the benefit of the customer and industry.
SoftwareONE formed its strategic partnership with RIB Software this year. Leveraging global market presence and expertise, SoftwareONE will bring RIB Software's integrated MTWO cloud platform that offers a 5D Building Information Model (BIM) for contractors, developers and owners. The solution significantly improves efficiency and reduces costs for the AEC industry by facilitating workflows and guiding users from virtual to physical realization of their projects while deriving additional insights from AI, big data and advanced analytics. The partnership represents a commitment to jointly fuel technological innovation for the benefit of the what McKinsey estimates to be a USD 10 trillion global construction industry. Driven by government initiatives, the emergence of new technologies and subscription-based models, the industry is embarking on its digital transformation journey to better manage risks, avoid rework and waste.
The pandemic has accelerated a move to remote and hybrid learning while new student-centered technology has triggered rapid digital transformation within educational environments. In response, the OCRE (Open Clouds for Research Environments) project offers multi-cloud solutions tailored to the particular needs of research and educational institutions using a consolidated license model. SoftwareONE was chosen as a partner to deliver cloud services to the learning community across 40 European countries. Customers also get access to the SoftwareONE Academic Portal, a centralized source for secure delivery of digital products to an entire institution that includes free or discounted educational software programs based on SoftwareONE's strategic partnerships with education technology companies. Ultimately, the right technology advances will help more students access learning and protect researchers' sensitive data.
Scale global-local operating model for continued profitable growth

SoftwareONE plans to further leverage its lean and scalable 'glocal' operating model to continue to drive profitable growth. To this end, it intends to expand its regional service delivery centers to further optimize resource utilization and talent acquisition across the organization. In addition, the group intends to further drive the standardization, digitization and automation of processes across its global operations. It further plans to up-skill resources at its three global service delivery centers in Delhi, Mexico City and Leipzig to enhance customer experience. As part of its continued focus on profitable growth, SoftwareONE also intends to build on its strong business management track record by further empowering its local subsidiaries while maintaining a hands-on approach and standardizing its global service catalogue, as well as by sharing operational intelligence across its operations.
Pursue M&A opportunities
Building on its strong M&A track record, SoftwareONE intends to continue to pursue M&A opportunities in the following categories:
Opportunistic, scale-driven acquisitions across both business lines that can be integrated into its business operating model with relative ease and are attractively priced.

Targeted acquisitions of 'in-market services' or service providers that offer solutions and services that are complementary to its existing services portfolio in specific countries with a particular focus on the five strategic incubation initiatives: SAP in cloud, application services, managed FinOps, hyperscaler factory and industry verticals.

Strategic acquisitions to broaden existing capabilities that SoftwareONE believes cannot be developed internally in a cost-effective manner.
Expand interaction through PyraCloud to 100% of customers
SoftwareONE intends to have 100% of its customers interacting through its proprietary platform Pyracloud in the coming years, which will drive SoftwareONE's differentiation, customer-stickiness and digital sales engine and provide customers with actionable data intelligence. From a customer perspective, PyraCloud focuses on three pillars:

SoftwareONE Digital: Digitizing SoftwareONE value in support of human interaction with customers.


ONE Marketplace: Intuitive global procurement experience.

Cloud Platform Management: Management of cost, architecture and intelligence for hyperscale cloud platforms.