Letter to Shareholders
Dear Shareholders,
Our first full year as a public company coincided with the global COVID-19 pandemic, which presented us all with many different challenges, both professional and personal. The various phases of the pandemic and the multitude of restrictions introduced have required flexibility, patience and perseverance. For some people, however, coronavirus has had especially difficult consequences. We would like to express our solidarity and empathy with those individuals in particular.
When the pandemic broke out at the beginning of 2020, SoftwareONE adapted quickly in order to protect the health of our people, customers and partners. We immediately provided our employees with the possibility to work from home and implemented protective measures at all our offices around the world. At the same time, we supported our customers in dealing with the uncertain situation through a dedicated product and service offering that enabled them and their workforce to transition to a virtual environment. We are proud of our colleagues who worked effectively to deliver tailored solutions to our customers throughout the year.
During those exceptional 12 months, SoftwareONE delivered a solid overall performance, measured in constant currency and on an adjusted basis, reflecting our underlying business performance. Total gross profit was up 4.4% compared to the previous year. In particular, we are very pleased that our Solutions & Services business continued to accelerate and achieved significant gross profit growth of 23.9%, benefitting from continued strong demand for cloud-based solutions and digital transformation services from our customers. Managed services enjoyed extensive renewals and growth as customers sought out trusted partners to help them operate their technology environment in the cloud and drive their long-term digital transformation journeys. Gross profit from Software & Cloud decreased 1.9%. Slower purchase volumes from small and medium-sized enterprises, which became cautious with regard to discretionary or one-off transactions, were only partially offset by our remote enablement, including unified communication, collaboration portfolio and cloud-based solutions, which resonated well with customers. While purchasing levels improved at the beginning of the second half of 2020, the re-introduction of lock-downs later in the year created renewed uncertainty that impacted customer demand, especially towards the end of the year, when companies usually spend their remaining budgets on technology, which they were more hesitant to do last year. 
A closer look at our publisher relationships shows that our Microsoft business developed well in 2020, driven by strong renewals and growing demand for its products on a business volume level. The shift towards 'pay-as-you-go' subscriptions from multi-year agreements continued. While positive in terms of promoting closer customer relationships and attaching services, this development also adversely affected results in Software & Cloud, as less gross profit was recognized upfront and the entire services and platform component was booked under Solutions & Services. As part of our own growth strategy, our focus has been on continuing develop our book of business towards modern and solutions-based relationships with our customers. SoftwareONE continued to expand its hyperscaler offering during 2020 to include AWS and Google Cloud with a view to supporting customers with their multi-cloud strategies.
At the same time, we look forward to further building on our long-standing and successful relationship with Microsoft. As announced today, we have entered into a strategic agreement for application services and SAP on Azure, whereby we will be expanding our respective sales and delivery capabilities by hiring and training around 5,000 dedicated specialists by the end of 2023, supported by Microsoft.
Total costs increased by 4.0% compared to one year ago. The development of our cost base reflected the successful realization of Comparex synergies, COVID-19-related savings due to lower expenses relating to travel, marketing events and variable compensation. These savings provided scope for re-investment into talent across the group's strategic growth areas, particularly within Soltutions & Services, as well as bolt-on acquisitions.
As a result, EBITDA increased by 5.1% year-on-year, implying a margin of 30.6% in 2020, up from 30.1% in 2019. Our liquidity remained strong and our balance sheet is unlevered with a net cash position at year-end of almost CHF 500 million. This allows the Board of Directors to propose a dividend of CHF 0.30 per share for the financial year 2020 to the shareholders at the upcoming Annual General Meeting on 20 May 2021, corresponding to around 37% of adjusted net profit of CHF 125.7 million and well within our target pay-out ratio of 30-50%.
In 2021, our key focus will be on five initiatives in the areas of application modernization, SAP in the cloud, Hyperscaler Factory, managed FinOps and industry verticals. In the case of the latter, we have already gained valuable experience through the strategic partnership with RIB, which aims to bring the leading MTWO cloud solution to the global architecture, engineering and construction (AEC) industry.
We are grateful for the various awards and certifications that we received last year. They gave us added motivation to further pursue the path we have embarked on. We were, for example, named a Leader in the 2020 Gartner 'Magic Quadrant' report for Software Asset Management (SAM) Managed Services; one of the most promising SAP consulting/services companies; and number one 'Systemhaus des Jahres' by our customers in Germany. In addition, the FinOps Foundation certified SoftwareONE as the first FinOps Certified Service Provider (FCSP) and Platform (FCP) via PyraCloud.
As announced last October, it was with great regret that we took note of the decision of our founding partner, Beat Curti, to step down as a member of the Board of Directors. We are very grateful for his many contributions. As one of the most senior members of our team, he has always been a great motivator sharing his knowledge and enthusiasm with all of us. Looking ahead, we are delighted that Isabelle Romy and Adam Warby accepted their nomination as new independent members of the Board of SoftwareONE and will stand for election at the upcoming Annual General Meeting. With their strong professional backgrounds and impressive leadership experience, we are convinced they will be great additions to the company and help us to continue on our long-standing growth path. Their contributions will also strengthen our efforts in sustainability matters, in line with our well-established core values to which all founding partners have always attached very great importance. In an attempt to continuously improve in this respect, we have expanded our disclosure on environment, social and governance (ESG) topics in this Annual Report.
As we accelerate our own growth strategy, continued focus will be maintained on meeting customer purchasing needs via Software & Cloud. However, as previously described, our approach will shift further towards modern commerce 'pay-as-you-go' subscriptions and an expanding portfolio of IP-based services and solutions, all digitally-enabled via PyraCloud. Meanwhile, investments to take advantage of new strategic growth areas within services will continue, which is expected to limit EBITDA margin expansion beyond its current level.
Consequently, and based on the assumption of no further material deterioration in the environment due to Covid-19, SoftwareONE's guidance for 2021 is as follows:
Gross profit growth above 10% for the group in constant currency;

Adjusted EBITDA margin of approximately 30%;

Dividend pay-out ratio of 30-50% of adjusted profit for the year.
By business line, Solutions & Services is expected to continue to demonstrate strong momentum in 2021, with the rate of gross profit growth materially exceeding that of Software & Cloud. Furthermore, overall growth for the group is expected to accelerate during the course of the year, as the effects of ongoing strategic initiatives and investments come through.
Beyond 2021, SoftwareONE expects a further acceleration in gross profit growth to the 'mid-teens' in constant currency, with EBITDA growth in excess of gross profit growth in the mid-term. Supported by a strong balance sheet and cash flow generation, we will continue to invest to drive long-term profitable growth. 
On behalf of the Board of Directors and Executive Board, we would like to thank our people for their devotion and our shareholders and customers for their loyalty during these challenging and uncertain times.
Yours sincerely,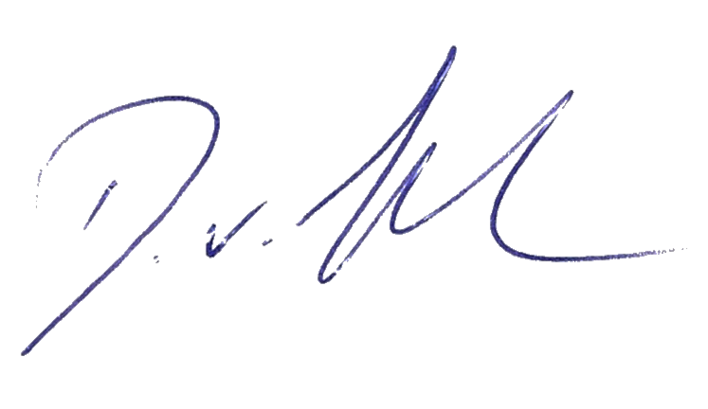 Daniel von Stockar

Chairman of the Board of Directors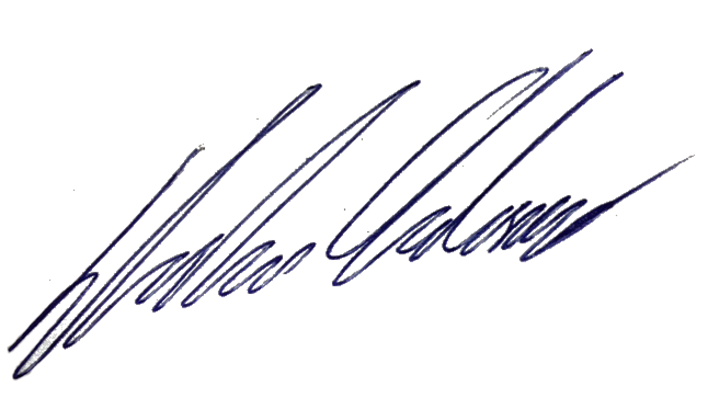 Dieter Schlosser

Chief Executive Officer