Letter from the Chairman
Dear Shareholders, 
On behalf of the Board of Directors, I am pleased to present you with SoftwareONE's first Annual Report following the IPO in October 2019.
Since our founding – exactly 20 years ago – SoftwareONE has developed from a software licensing company in Switzerland to a truly global services and solutions provider. From day one, we have been building our company on strong values and team spirit, which has enabled us to continuously and profitably grow our business. Now, as a listed company, we are very pleased to be addressing a wider group of shareholders. I would like to thank those of you in particular who became and remained SoftwareONE shareholders since our IPO for the trust you place in us. The digital transformation not only of the economy, but of society as a whole is in full swing and with our business model and capabilities, we are excellently positioned to support this development.
With the new chapter in SoftwareONE's story that we have opened with the listing on SIX Swiss Exchange, our thoughts also go to Patrick Winter, our co-founder, who sadly passed away in 2018. He was our visionary and a passionate CEO, to whom we are all immensely grateful. My fellow founding partners of SoftwareONE and I will continue to be closely involved with the company in our positions as Board members. We are dedicated to ensuring our culture and values are being lived and to sharing our extensive knowledge and experience of the sector and of the company to support the successful continuation of the company's thriving journey.
The transition towards a public entity comes with even greater responsibility for the Board of Directors. It requires comprehensive governance structures that allow the company to cope not only with strategic challenges but with the high expectations and demands of various stakeholders. In our Corporate Governance Report, you will find detailed information about our governance framework and how we translate our commitment to serving all stakeholders into action.
2019 was another successful year in SoftwareONE's history. In addition to the IPO, we took a number of significant steps to further strengthen the company's strategic and financial foundation. The acquisition of the global software, cloud and IT solutions provider Comparex that we closed in January 2019 was a particularly important milestone. We have not only significantly grown in size, but also in geographic reach and skills and are now a truly global company with around 5,400 employees and sales and service delivery capabilities in 90 countries.
With the solid performance in 2019, we have delivered on our promises. In overall healthy markets for the group's Software & Cloud and Solutions & Services businesses, reported revenue more than doubled to CHF 7.6 billion, and combined gross profit was CHF 737.2 million. Cost discipline and cultural alignment of the combined organization led to an increase of the adjusted EBITDA by 23.1% (at constant currency) to CHF 223.6 million. The adjusted EBITDA margin as a percentage of gross profit increased from 25.8% in 2018 to 30.3%.
Based on these solid results and the strengths of our business model, while also taking into account the uncertain environment due to the Covid-19 situation, the Board of Directors will propose a dividend of CHF 0.21 per share at the Annual General Meeting on 14 May 2020.
While the times we are witnessing due to the ongoing pandemic crisis are extraordinary, our strong company values, which include humbleness, passion and integrity, will help us to steer the right course together with our customers and partners. I am convinced that the strengths and robustness of our business model will be well proven in these challenging times in particular.
SoftwareONE continues to be exposed to the secular growth of software and cloud markets, and related services and solutions globally. As technology becomes more significant and complex, businesses of all sizes are increasingly confronted with commercial, technological and digital transformation challenges. Our current strategic plan, Vision 2022, is to enable our customers around the globe to embark on their digital transformation and empower them to utilize technology to support and drive their business outcomes. With our end-to-end suite of solutions, our close publisher relationships, our expertise in complex licensing and our attractive product mix, we are well positioned to further capitalize on the ongoing digital transformation trend and underlying market growth. Corporate social responsibility is a fundamental pillar of our culture. We will further strengthen our efforts in environmental and social matters and increase their visibility.
On behalf of the entire Board of Directors, I would like to thank all of our employees for their dedication and commitment, and I would particularly like to thank you, dear shareholders, very much for your loyalty and support. I am committed to driving the dialog with you and all of our stakeholders and look forward to continuing our success story together.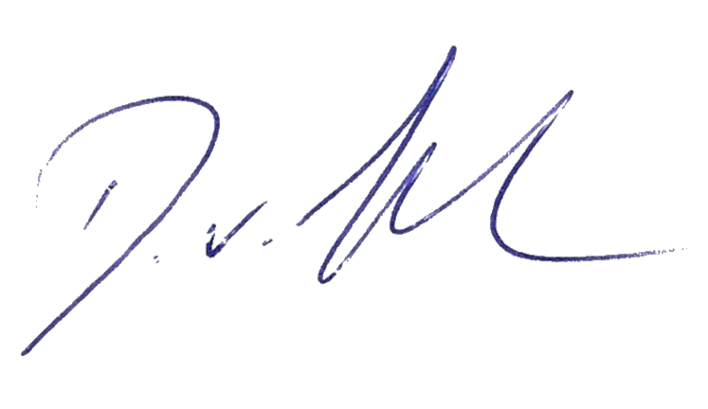 Daniel von Stockar
Chairman of the Board of Directors