Letter from the CEO
Dear Shareholders,
SoftwareONE achieved solid performance in 2019 by building on its key strengths as a leading provider of software and cloud technology solutions and leveraging our lean business operating model built to deliver profitable growth at scale. At the same time, we further strengthened our global platform that offers capabilities across the entire value chain to help our customers drive their businesses forward.
The past year was characterised in particular by the acquisition of the global software, cloud and IT solutions provider Comparex in January 2019, and our IPO on SIX Swiss Exchange in October 2019. Joining forces with Comparex was a transformative move, allowing us to significantly gain scale and further expand in key geographies. Given our successful growth path over the past years, the lPO was a natural next step in SoftwareONE's development, allowing us to further enhance our visibility and our global profile.
Both the Comparex acquisition and the IPO are testament to the attractive positioning of our business, which is based on the consistent performance of our people, our results-driven culture and our strong values as a team. Both steps support our strategy, which is focused on growing our Software & Cloud business from existing and new customers, cross-selling and up-selling Solutions & Services, expanding our portfolio to serve customers end to end, and scaling our global-local operating model.
As part of our strategic approach to M&A focused on scale, geographic reach and capabilities, we made several other important acquisitions in 2019. These include a significant stake in InterGrupo, a leading cloud technology and application modernization provider in the Latin American market, as well as the business of Massive R&D, a Tokyo-based Amazon Web Services specialist, and Melbourne-based BNW Consulting, a specialist in SAP platform transformation, public cloud migration and application management services.
While the integration of Comparex was an important area of focus in 2019, we also managed to increase profitability significantly. This reflects continued gross profit growth, and our disciplined, efficient business management, leveraging our global shared service centers and regional hubs as well as lean operating structure.
On a like-for-like basis including Comparex' standalone results for 2018 and 2019, gross profit grew by 4.3% on a constant currency basis to CHF 737.2 million. Overall operating expenses (like-for-like) increased by 6.3% at constant currency, and comprised 69.7% of gross profit (on an adjusted basis) in 2019, compared with 74.2% in 2018. This reflects that Comparex integration activities were on track, enabling synergies of CHF 10 million in 2019, ahead of the CHF 7 million original plan. We are confident that we will complete the integration process as planned and achieve the targeted gross profit and cost synergies of approx. CHF 60 million p.a. on an adjusted EBITDA level in 2021.
Adjusted EBITDA on a like-for-like basis increased by 23.1% to CHF 223.6 million in 2019, and the adjusted EBITDA margin as a percentage of gross profit rose from 25.8% in 2018 to 30.3%. Profit for the year was up 59.9% to CHF 125.0 million on a reported basis.
As we are looking ahead at this moment in time, societies and economies across the globe are witnessing unprecedented challenges. The measures that became necessary to fight the spread of Covid-19 are causing disruptions across markets and industries. To overcome this challenge, enormous joint efforts will be needed between states, organizations, industries, companies, teams and individuals. At SoftwareONE, we aim to be a strong partner for our customers wherever and whenever they need us, and we will remain very disciplined in order to provide the extraordinary support they expect.
With regard to our business, we have seen continued momentum in 2020, with only limited effects of the Covid-19 situation so far, although the likely impact since mid-March is still unclear, and developments are rapid and unpredictable. We currently see increased demand from customers for unified communication and collaboration solutions as well as software asset management assessments, both to help them operate virtually and to control and reduce their existing software spend. We also see increased efforts on the part of our customers to strengthen their business continuity planning approach as well as to further invest in cyber security solutions, in light of the work from home practice that is enforced by most organizations.
Because technology and software are excellent work enablers, we expect businesses and institutions around the globe to continue to invest in their digital capabilities. Despite uncertainties for the current year, we therefore remain confident that we can achieve our mid-term (2020-2022) guidance communicated at the time of the IPO.
With our CHF 191 million net cash position (as at end-2019), unused credit lines and strong cash flow, SoftwareONE is well prepared to weather a potentially longer-term downturn and to continue to invest in our business.
On behalf of the Executive Board, I would like to thank all our colleagues for their relentless efforts and dedication, and our clients and shareholders for their continued trust and loyalty.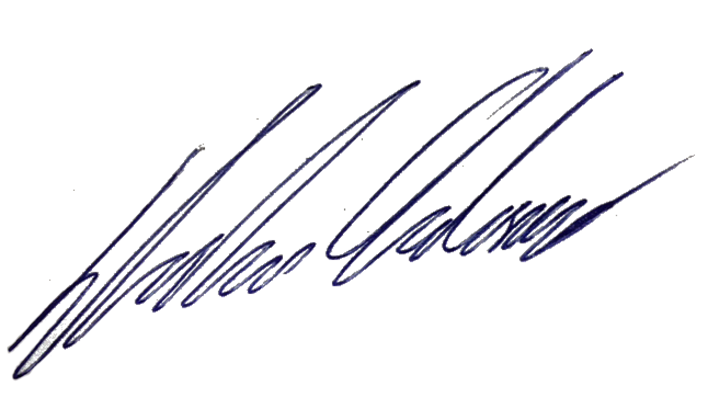 Dieter Schlosser
Chief Executive Officer