Letter to Shareholders
Dear Shareholders, 
Thank you for your trust during these extraordinary times caused by the global Covid-19 pandemic.
At SoftwareONE, we adapted swiftly to the new situation. To protect the health of our people and customers, we provided our employees the possibility to work from home and implemented additional protective measures in our offices globally. At the same time, we delivered help to our customers to deal with uncertainty and transition to a virtual environment. We are proud of our colleagues around the globe who continued to serve customers seamlessly, helping them navigate this unprecedented situation, transition to a virtual environment and work productively by putting the right technology and cloud solutions to work. We saw heightened demand for unified communication and collaboration solutions as well as software asset management, while understandably, some less business-critical projects and one-off transactions were postponed to a later stage.
In this exceptional first-half period, SoftwareONE delivered an overall strong performance. We achieved gross profit of CHF 370.8 million and, importantly, succeeded in accelerating growth in our Solutions & Services business. At the same time, we ensured strict cost discipline and achieved further synergies relating to the ongoing Comparex integration, which is progressing ahead of plan. The strength of SoftwareONE's scalable and recurring business model allowed us to persevere through the ongoing challenging environment and we aim to emerge out of it as an even stronger team and organization.
Adjusted EBITDA increased strongly to CHF 120.0 million in the first half of 2020. The adjusted EBITDA margin reached 32.4%, progressing towards our mid-term guidance of 35% and demonstrating our global operating model's ability to deliver profitable growth even in an extended crisis situation.
In today's rapidly changing digital world, it is important for us to continue to invest in our business, and our earnings strength allowed us to do exactly that even in this difficult environment. Compared to the end of last year, we grew organically by adding over 380 positions, mainly in our global delivery centers and the teams that focus on our managed and professional services.
Speed, one of our core values, is equally crucial for advancing our capabilities – and where sensible, we are therefore adding teams to the SoftwareONE family. We are pleased that since the beginning of the year, we have acquired two strategic businesses: GorillaStack, adding cloud management capabilities to our leading PyraCloud platform, and B-Lay, a leading provider of software asset management advisory and managed services for SAP and Oracle solutions. In addition, as announced recently, the founders of
'make-it-noble' joined us, strengthening our Microsoft cloud solutions in Switzerland.
We will continue to invest organically and through acquisitions, with a view to strengthening our position as a global end-to-end provider of software and cloud technology solutions. With our capabilities across the entire value chain, we want to empower our customers so they can reach their short- and long-term goals in this rapidly changing environment. There is no doubt that digital transformation is at the top of our customers' agenda, and we will be by their side to help them in any situation today and in the future, when the Covid-19 pandemic subsides. 
The recent announcement that SoftwareONE was named a leader in the 2020 Gartner 'Magic Quadrant' report for SAM Managed Services as well as one of the top ten most promising SAP consulting/services company is a testimony of our strong market position.
Assuming no material deterioration in the environment due to Covid-19, and based on the positive momentum seen since the beginning of the year, SoftwareONE expects to maintain the gross profit growth levels seen in Software & Cloud and Solutions & Services in H1 2020 versus H1 2019 for the full year 2020 compared to 2019 (both at constant currency). The group's full-year 2020 adjusted EBITDA margin is expected to remain at approximately the level reached in H1 2020 and its dividend policy of 30-50% is unchanged.
Looking beyond business trends, we will likely all have to deal with continued uncertainties and constraints caused by the Covid-19 pandemic for the foreseeable future. Now more than ever, it is SoftwareONE's top priority to be a reliable partner and global citizen for all our stakeholders.
On behalf of the entire Board of Directors and the Executive Board, we would like to thank our employees for their passion and flexibility, our customers and partners for their longstanding relationships, and you for your support.
Yours sincerely,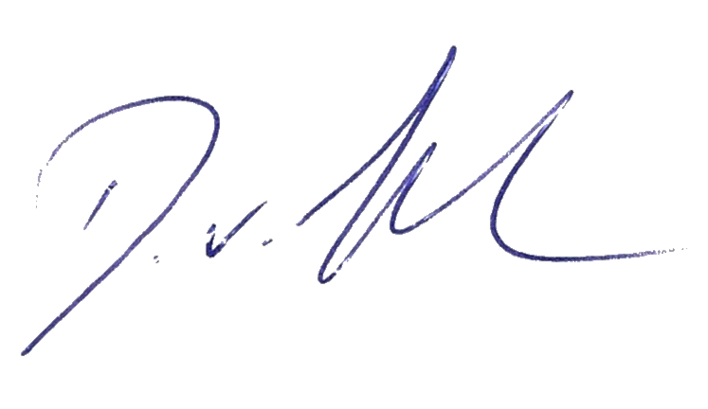 Daniel von Stockar
Chairman of the Board of Directors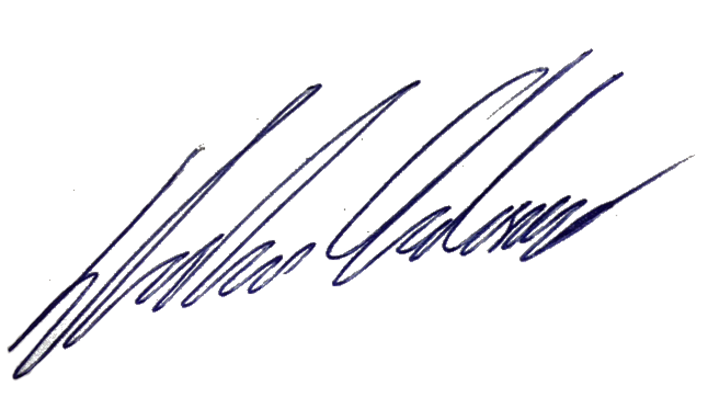 Dieter Schlosser

Chief Executive Officer