Letter to Shareholders
Dear Shareholders, 
We hope that you are well and that, like us, you are beginning to feel that life is becoming somewhat more normal after many months of living with the pandemic. Our offices around the globe have started to spring to life again, which is conducive to the informal and spontaneous exchanges that are so important for camaraderie. With the rise in vaccination rates in certain countries, travel has become easier and in-person meetings with customers are once again possible, although still in observance of strict precautionary measures. We believe that in our business, a good mix of virtual and in-person interaction is ideal, while also being very much welcomed by our customers. Let us hope that the situation will continue to improve during the second half of the year. see overview-graphic
In the first six months of 2021, SoftwareONE returned to a solid level of growth in a year that has to date been characterized by investments in strategic focus areas. At group level, gross profit grew 12.3% (all figures in constant currency and on an adjusted basis) compared to the same period last year. InterGrupo, which we fully acquired at the end of 2020, contributed CHF 15.9 million or around 4% to year-on-year growth.
We are very pleased with the outstanding result achieved by our Solutions & Services business line, which recorded gross profit growth of over 50% (36% excluding the positive impact contributed by InterGrupo) – a result that was broadly diversified across our service offering, customers and geographies. Following a second half-year of organic gross profit growth of over 30%, this business line now represents 35% of group gross profit, up from 26% in the prior year. The Commercial and Technology Transformation portfolios grew 15% and 35% YoY in gross profit, respectively, while the group's strategic growth areas, including Application Services, SAP on cloud and Industry Vertical Solutions, delivered growth in excess of 100% YoY. Growth in managed cloud support was excellent, with well over five million xSimple users supported 24/7 in 13 languages in the cloud. We also continued to expand our hyperscaler offering to include Amazon (AWS) and Google (GCP) cloud-related services to support customers with their multi-cloud strategies. Our strong market position was underscored by the recent announcement that SoftwareONE was named a leader in the 2021 Gartner 'Magic Quadrant' for SAM Managed Services for the second time in a row.
Gross profit from Software & Cloud decreased 2.1% year on year, primarely driven by residual COVID-19-related software purchasing weakness amonst SMEs across both Microsoft and Multi-vendor businesses, along with a continued shift towards pay-as-you-go in the Microsoft business. While positive in terms of promoting 'stickier' customer relationships and more recurring revenue streams, this development continued to adversely affect results in the Microsoft business due to less revenue recognized upfront and the entire services component (ie customer mark-up for the managed service and PyraCloud) being booked under Solutions & Services, which delivers highly scalable, IP-driven services. By customer segment, SMEs, which typically serve as the group's growth profitability engine, exhibited residual COVID-19-related software purchasing weakness, with a partial recovery towards the end of the first-half. Large enterprises - which demonstrate profitability - continued to perform strongly in terms of billings growth. Meanwhile, public sector spending slowed down in comparison to the exceptional level seen in 2020. This mix effect continued to weigh on the Microsoft gross profit level.  Purchasing behavior for multi-vendor products varied depending on the type of software. We saw healthy growth in procurement and consumption of mission-critical enterprise software solutions, with an acceleration towards the end of H1 2021, but at levels not yet comparable to pre-COVID-19.
As announced in March of this year, we entered into a strategic agreement with Microsoft for application services and SAP on Azure. Under this agreement, they help us to build up relevant capabilities through direct investments and certifications, while at the same time acting as partners in the market. In the first few months since its launch, the foundation has been built and we have seen significant  growth in the pipeline. 
Total costs increased by 22.5% compared to the first half of 2020, reflecting continued investments in strategic growth areas to increase recurring revenues and drive future profitable growth, particularly in Solutions & Services. Compared to the end of last year, we added over 2,000 FTEs, including acquisitions, of which around 1,450 related to the integration of InterGrupo. The number of FTEs stood at 8,269 at the end of June 2021.
EBITDA for the period was CHF 109.1 million, implying a margin of 26.3% in H1 2021, which is around six percentage points lower compared to the same period last year and was driven by business investments in strategic growth areas and our underlying business. Our liquidity remained strong with an unlevered balance sheet.
We are very pleased that at our last AGM, shareholders elected Isabelle Romy and Adam Warby as new independent members of our Board, both of whom further complement our diverse set of skills. They have already started to make important contributions in their roles as members of the Audit Committee and Nomination and Compensation Committee, respectively. Isabelle Romy is also driving our ESG initiatives from a Board perspective. We would also like to welcome Bernd Schlotter, President of Services and Member of the Executive Board, who assumed this role on 2 August 2021 and is responsible for further advancing our Solutions & Services portfolio. He has extensive experience in technology infrastructure, software, IT services as well as consulting – and we are already seeing the positive impact he is having.
As announced on 26 August 2021, Hans Grüter, our CFO and a member of the Executive Board has decided to retire from operational responsibilities at the end of 2021. Since joining us in 2014, he has made significant contribution to SoftwareONE's growth and development into a listed company. In particular, his contributions including building a state-of the-art finance function as well as supporting the completion of a multitude of acquisitions. We, together with other members of the BoD have appointed Rodolfo Savitzky as Hans's successor. Joining us from Lonza, where he has served as CFO since 2016, Rodolfo will start in his new role at the beginning of 2022. We would like to thank Hans very much for his many contributions in the past seven years and are pleased that he will remain with us during the early part of 2022 as an advisor to support a seamless transition. We look forward to welcoming Rodolfo at SoftwareONE as our new CFO in due course. 
With a solid foundation for future growth in place, SoftwareONE re-iterates its guidance for 2021, based on the assumption of no material deterioration in the environment due to COVID-19:
Gross profit growth above 10% for the group in constant currency, excluding InterGrupo, which is expected to contribute approximately 4% in YoY growth; 

Adjusted EBITDA margin of approximately 30%;

Dividend pay-out ratio of 30-50% of adjusted profit for the year.
This outlook is supported by early signs of more normalized levels of purchasing activity, particularly among SMEs, driving a recovery in Software & Cloud as well as a strong backlog in Solutions & Services. Overall, this is expected to drive a further acceleration in gross profit growth in H2 2021.
Furthermore, the company's cost base is expected to remain at approximately the same level in H2 2021 compared to H1 2021 as a result of investments being predominantly frontloaded earlier in the year.
Beyond 2021, SoftwareONE continues to expect gross profit growth in the 'mid-teens' in constant currency, with EBITDA growth in excess of gross profit growth.
On behalf of the entire Board of Directors and the Executive Board, we would like to thank our employees for their relentless efforts, our customers and partners for their trust and you for your support.
Yours sincerely,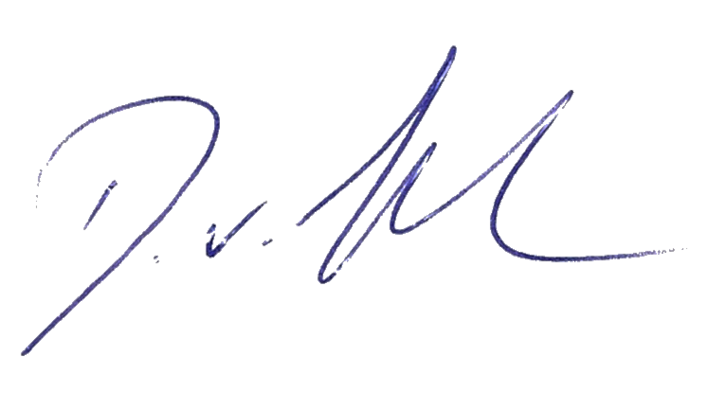 Daniel von Stockar
Chairman of the Board of Directors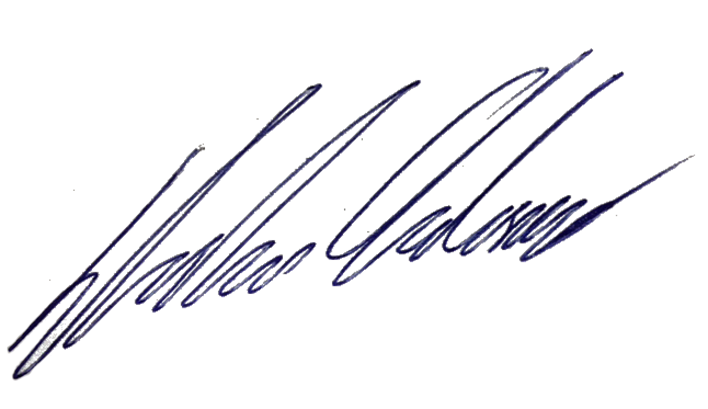 Dieter Schlosser

Chief Executive Officer